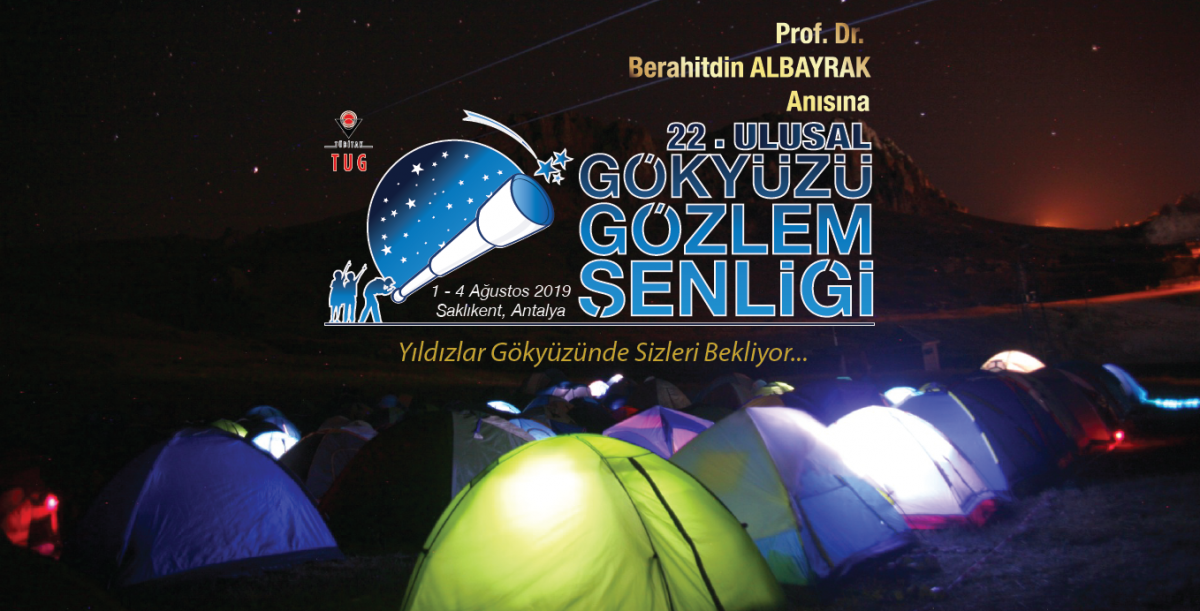 22th National Sky Fest in Saklikent…
Being one of the most comprehensive organizations in Turkey and open to all astronomical enthusiasts from 7 to 77, TUBITAK National Annual Sky Fest was held between 1 - 4 August 2019 at the height of 2000 meters in Saklikent (ANTALYA), adjacent to the TUBITAK National Observatory (TUG) Campus.
This sky fest, which has been organized for 22 years and is growing every year, has been successfully an important event in the sense of meeting science and society in our country. Initially organized by TUBITAK Science and Technique Magazine and later by the Science and Community Department, this event has been taken over by TUG since 2010. In astronomy, which is the only field of science that can also be done as amateurs, an important part of the discoveries are made by amateur astronomers who constantly scan the sky with various observation instruments.
With the right information and equipment, it becomes a great benefit for anybody to participate in such activities in order to have a more conscious perspective towards science and to learn more about the sky which is a natural laboratory for astronomy and all the physics, mathematics and chemistry it includes.
Applications were accepted between 14 January - 1 March 2019.
This event is primarily aimed at bringing participants together with professional and amateur astronomers. During the festival, there were also be various seminars on astronomy, observations with telescopes to learn the sky and celestial bodies, visits to TUBITAK National Observatory, workshops, company exhibitions and various competitions. 
See you at the 23th Annual Sky Fest ...
Contacts: